Lathmar Holi Celebration 2021 | Barsana Rangotsav Uttar Pradesh

Holi, the festival of colors is celebrated in the entire India. Lathmar Holi on the other hand is a local festival celebrated in the towns of Nandgaon and Barsana. Both are neighboring towns in Uttar Pradesh, India.

Holi of 'Lath' (a wooden staff) is what makes this festival unique from the other Hindu festivals.

Lathmar Holi is a week-long festival that is cherished in the above two regions for a week until the Holi festival arrives.

Lathmar Holi is celebrated every year with grandeur in Barsana, a small town in Mahur district of Uttar Pradesh. The week-long festival is filled with colors, thandaai, and लट्ठ (sticks).

The tradition is passed on since Dwaaparyoga when Lord Krishna and his mates came from over Nandgaon (birthplace of Shri Krishna) to Barsana (birthplace of Radha Ji)

Even today a large group of boys/men arrives in a colorful manner to Barsana, which is close to Nandgaon to celebrate Holi. The group teases women in a good manner and with a little bit of teasing women of Barsana beat the boys with sticks. Well, it's not a harsh beating as Nandgao's Gwaale has a protective shield to avoid any damage.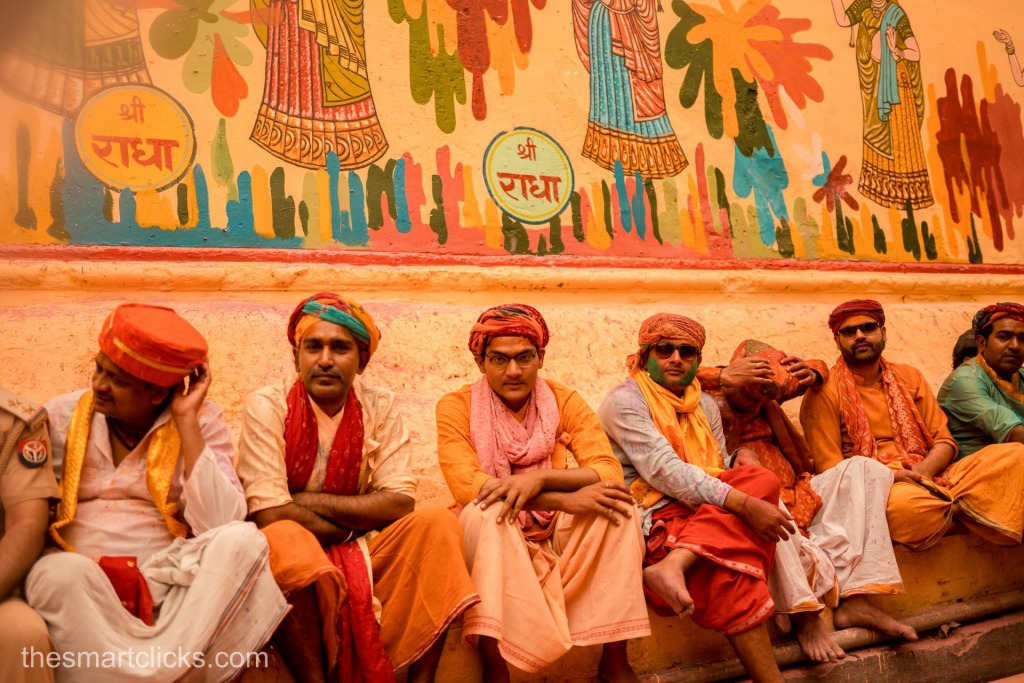 Why is Holi celebrated in India?

Holi, the word came from Raja Hiranyakashyapa's younger sister Holika. Her nephew and the son of Hiranyakashyapa, Prahalada was a core devotee of Lord Vishnu. The king though was not so fond of his son being a bhakt of Vishnu Ji.

He, therefore, tried to kill his son in various ways but when all failed, he made Holika assigned for the task.

Holika was blessed with immunity from fire. So she sat on the burning flames (chitah) with Prahlad on her lap. But to her surprise, she vanished in flames and Prahlad came out unharmed.

The place celebrated Holi in favor of the triumph of devotion over demons. From that day onwards, Holika Dahan is celebrated all over India followed by Holi, the festival of colors, the very next day.

Holi is celebrated after the full moon in the month of 'Phalguna' which generally falls between February and March.

Why is Lathmar Holi celebrated in Barsana, Uttar Pradesh?

Lathmar Holi is allegedly celebrated for Radha Ji. This is why Barsana is the prime place (Birthplace of Radhaji) where this festival is celebrated with pomp and show.

The festival seeks to recreate a famous Hindu legend. In this, Nandagon-based Lord Krishna visited Barsana, the Radha's town he loved. According to legend, Krishna teased Radha and her friends, who were offended by his advances and drove him out of Barsana.

As such, Nandagonian men visit Barsana every year and are greeted by women hurling sticks (aka lathi) at them. The men try to protect themselves but those who fail are captured by these women who then dress them in female apparel and make them dance in public.

Wow! Such a mesmerizing event to imagine!

How is Lathmar Holi celebrated in India | Nanagaon & Barsana?

Barsana is the birthplace of Shree Radha Ji. Lathmar Holi is celebrated every year with grace and grandeur. Thousands of Hindus congregate to celebrate the love of Lord Krishna and Radha.

The week-long celebration encompasses colors, music, latth, and thandai. Everyone including children to old people relish the music, dance, and colors like no other place on the earth.

After a week-long celebration, the festival concludes with the grand celebration of Holi. People of all caste-creeds come together to enjoy the celebration of the festival of colors in Barsana, Nandgaon, and other regions of Vrindavan, Mathura.

Celebrating Latth Maar Holi 2021 in Barsana

It was an experience that can't be justified in a few words. You need to be there by yourself to experience the vibes of the Latth Maar holi.

Team Smart Clicks love to explore and share the joy of celebration with our audience. 2021 is at its best and Barsana's Lathmar Holi is just like icing on the cake.

Colors, joy, beautiful people, and vibes, all together composite the perfect blend of happiness.

Here are some of the best glimpses we've captured through our lenses.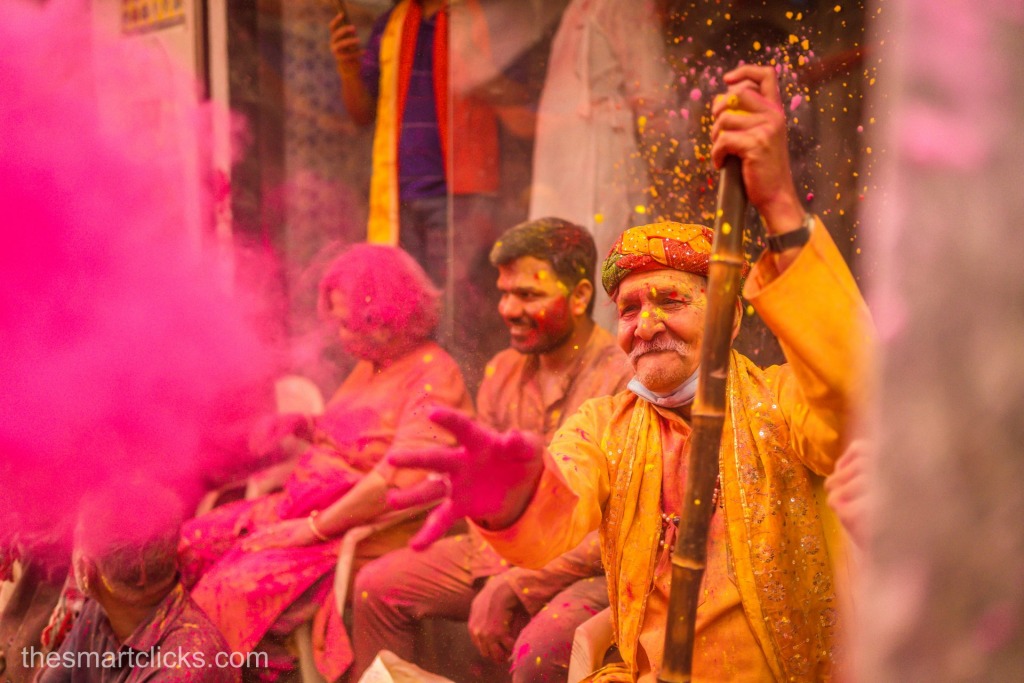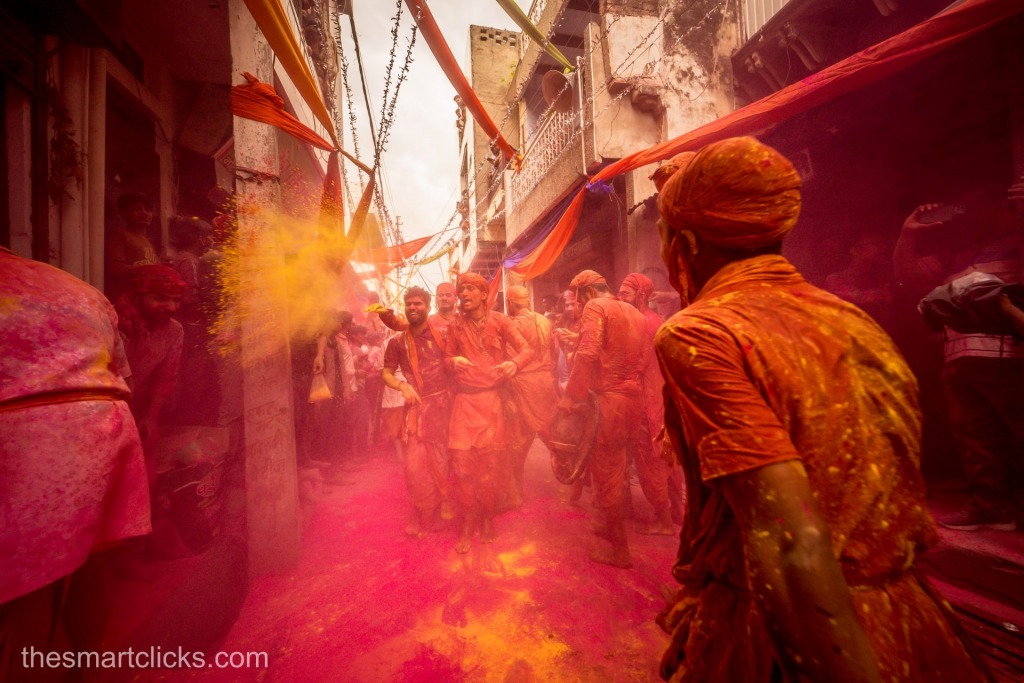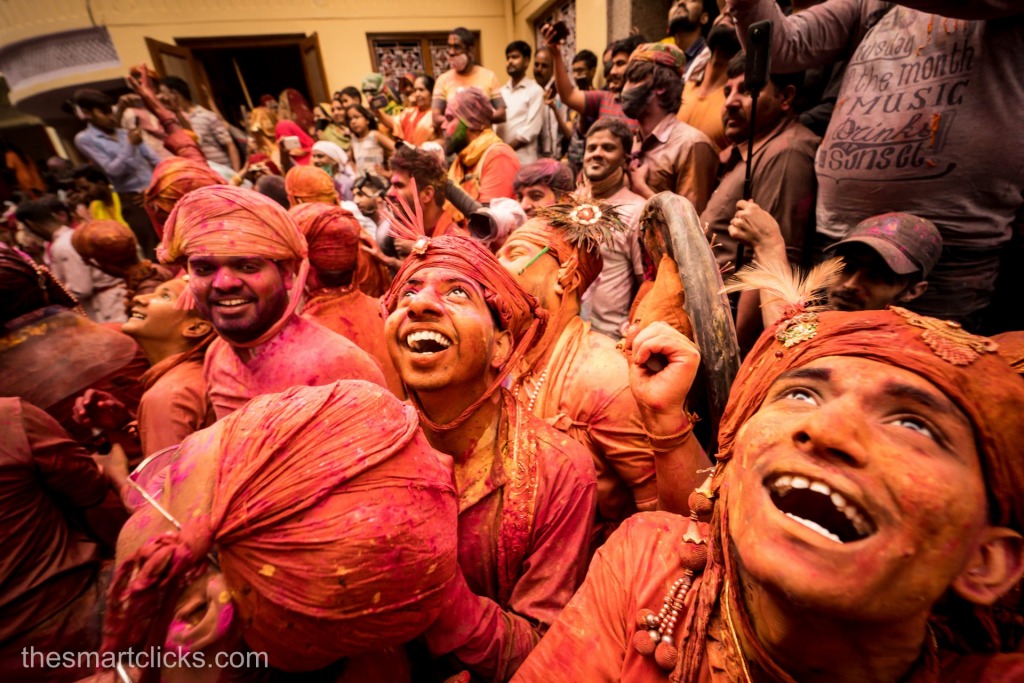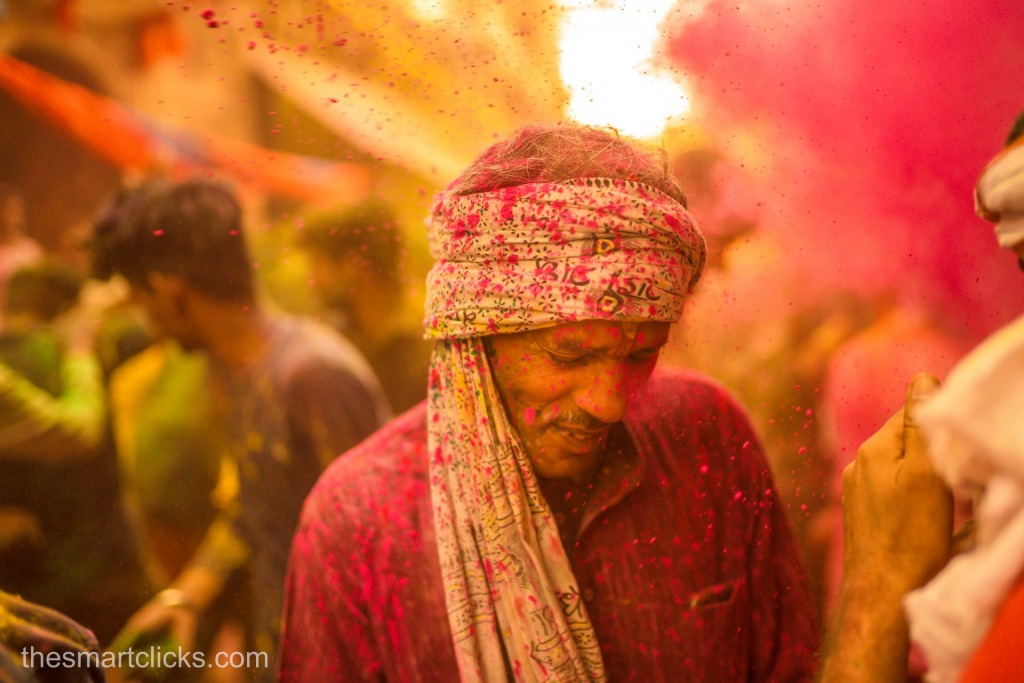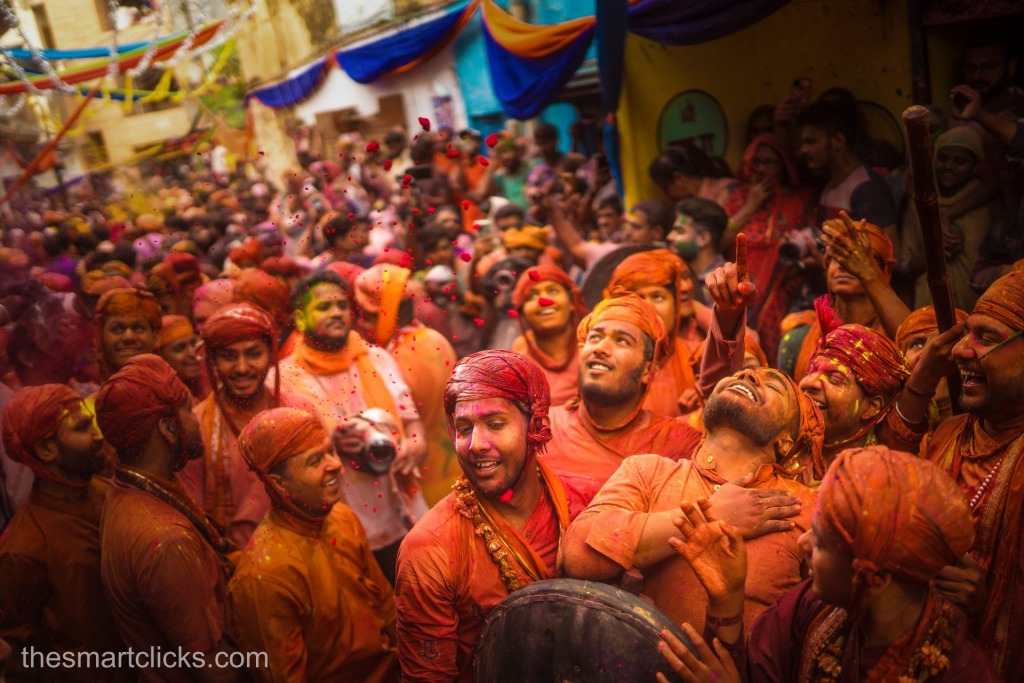 If you're a festive freak and love to rejoice in the colors of happiness with all, this is the place and festival you must visit once in your lifetime.

Isn't the vibes calling you to Barsana. Well, why not plan a trip to Barsana's Lath maar Holi in 2022?

We'll be there and so expect from you!